---
Multi Color Arch Castle
It is perfect for any outdoor event or festival, catching the eye of attendees and offering hours of fun for children of all ages.Inflatable turrets decorate the four exterior corners, while an arched parapet adds visual interest to the front of the jumper. Large mesh-lined openings can be found on all four sides, and the exterior features a 13'x13' area.
---
Mickey Bounce House
The Mickey Mouse bounce house will give your next party fun, as Mickey and his pals invite everyone to the Mickey Mouse Club House! This jumper features Mickey, Minnie, Daffy, Daisy, Goofy and the Mickey Mouse's faithful pup, Pluto, perfect friends for kids to jump alongside all day!
---
Module Castle
Bold primary colors and castle-like styling catch the eye of everyone, young or old. This commercial jump house looks like something out of a fairy tale, with inflatable turrets at each corner and a peaked roof for extra headroom inside. The inflatable entrance ramp can be found on the front, which leads to an exciting bounce jumping experience.
Dimensions: W 15 x L 15 x H 16 ft
---
Module Jumper
Measuring 13 'x 13' on the outside, this jumper model and its peaked roof offer extra headroom as compared to some of our other commercial-grade creations. Two small mesh-covered windows grace the front of the jumper, while larger openings on the back and sides permit great ventilation. Step-by-step instructions with photos are included so you can start having fun quickly.
---
Pink Module
This colorful model is your dream come true. Styled to look like a castle straight out of a children's fairy tale, our inflatable bounce house features a peaked roof complemented at each corner by inflatable turrets.
---
Princess Castle
As one of our most popular castle bouncer styles, this model is a dream come true for children of all ages. Let the fantasy styling sweep you away in this jumping castle for sale. Printed flowers decorate the exterior, which also features inflatable turrets at the corners and a candy-striped roof-line. The entrance/exit ramp inflates along with the bounce house and leads to a 13' x 13' exterior area. Ventilated mesh-covered openings offer stunning views, both inside and out.
---
Theme Bouncers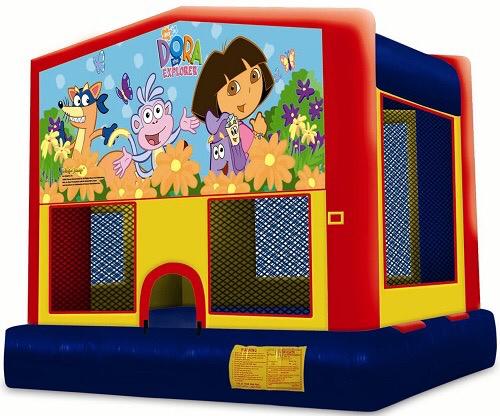 Dora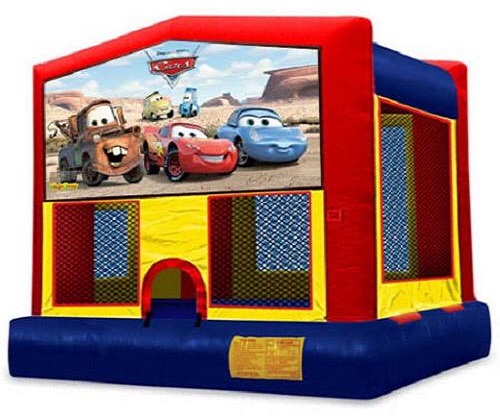 Car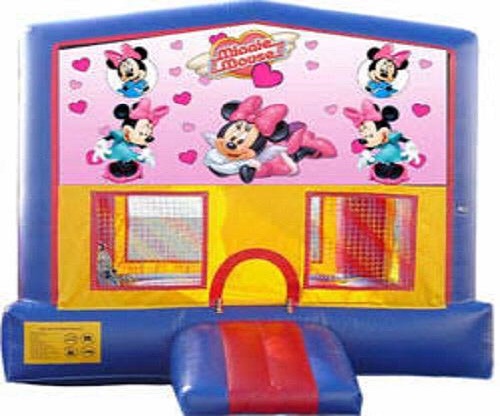 Miki